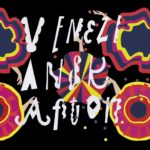 "Inom borgerskapet i Europa blev det under 1800-talet på modet att fira sommarens slut med lyktor, bengaliska eldar och fyrverkerier på ett sätt som skulle efterlikna de traditionella vattenfestivalerna i Venedig. Man hade stort nöje av dessa fester under många decennier, men trender kommer och går, och de venezianska aftnarna föll snart i glömska.
Fast inte helt, för det finns en oansenlig liten region i norr där man hållit fast vid sitt firande av veneziansk afton. I skogen och på klipporna vid Kvarkens östra stränder avtackas sommaren fortfarande på just detta sätt, med lite marschaller, smällare, raketer och en och annan öl.
Inget konstigt med det, märkvärdigheter finns överallt. Vasas flora och fauna är som bekant från Österbotten, vilket inte i sig är intressant eller till deras fördel. Risken för att man i provinsen skapar provinsiell konst har tvärtom visat sig vara hög. Vasas flora och fauna verkar dock tro att om man bara hänger sig tillräckligt mycket åt det särskilda och specifika, utan rädsla för att inte nå fram till huvudstaden, så kommer man till slut att göra bra konst.
Men vem vet hur långt det räcker. Tvehågsenheten är nämligen också ett utmärkande drag hos Vasas flora och fauna. De vill vara varken finnar eller svenskar, östliga eller västliga. Och de är inga bakåtsträvare, men suckar djupt när de ser vart allt barkar. De säger sig gärna vilja kämpa tillsammans, men skyr samtidigt alla krav
på bestående engagemang. De vill leva festligt, men ryggar tillbaka inför kaosartad uppsluppenhet. Vad gör man när viljorna alltid tycks motstridiga till den grad att de släcker ut varandra? Utvägarna som presenteras på "Veneziansk afton" varierar mellan död för egen hand och oupphörlig självbefläckelse.
Limited edition of 300 copies come sin Mint colored vinyl. Available at Startracks and on tour only. Pre-order!