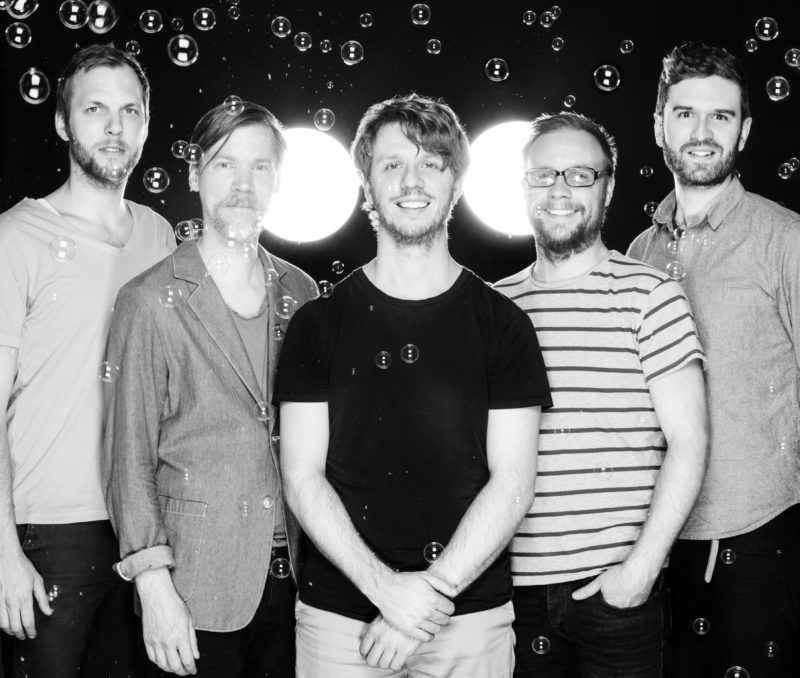 We at Startracks like to think that we run the greatest label in the world. Mainly because we release some of the greatests records in the world. We rarely sign new artists because we spend a lot of time looking for the greatest artists in the world. A new signing has been made and we are proud. Proud and very happy to bring you Niccokick.
Niccokick was formed by Andreas Söderlund in late fall of 2001. During a session with only him and the guitar, Andreas came up with the idea of starting a project playing only instrumental songs. He started adding vocals to some of the songs. This turned out to sound great.
In April of 2002 the first demo was made and sent around to a bunch of people. Good results for project: "Niccokick"! The demo was picked up by some great Swedish music magazines, such as Groove, Nöesguiden and Sonic. The band performed a handful of gigs during the summer and recorded "Demo 2" on a portable recorder. "Demo 2" includes a tribute-song to the Swedish composer Georg Riedel, based upon one of his finest melodies.
During autumn of 2002, Niccokick started the recordings of their third demo, simply named "Demo 3". During this period Andreas also fixed gigs in a very special kind of way. He send nine different songs, in various envelopes, every two weeks for four months to Sweden's most respected festival: Emmaboda Festival. Each envelop was marked with only one letter, first N, then I and so on. That would build "NICCOKICK" after nine received envelops. The band was booked to the Emmaboda Festival of 2003.
After a bunch of gigs, three EP:s Niccokick was ready to release their debut-album "Awake From The Dead, My Dear Friend" in 2004.
Years have passed and we are now working our way through 2007. Niccokick has become part of the Startracks family. A single will be released in the fall and we're planning to release the new album in January 2008. The band is in the studio recording great songs.
Philip Hall – Bass
Martin Stääv – Guitar, second vocals
Andreas Söderlund – Vocals, guitar
Mathias Söderlund – Drums
Daniel Teodorsson – Keyboard, second vocals
Spotify