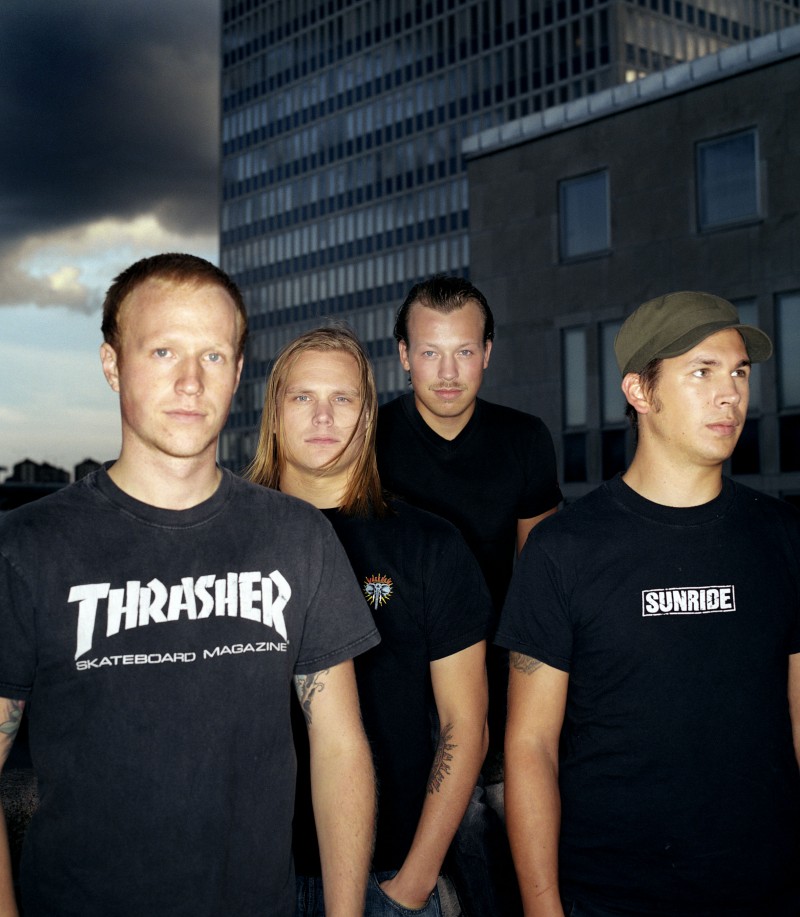 NINE was formed back in 1994 and quickly earned themselves a reputation as an explosive and excellent liveact, shortly after that they released their debut single "To The Bottom" (1995).
In 1996 Startracks Records released "Listen" which were recorded in "Sunlight" studios with Fed Estby (Dismember) as producer, along with the new record they went touring with bands such as Entombed and Frodus (USA). Two years later Sidekicks Records released "Kissed by the misanthrope" and Nine reinforced their aggressive and hard sound.
During the Spring of 2001 their album "Light´s out" was released on Burning Heart Records. The album was recorded in Soundlab Studios, Örebro, with the help from Mieszko Talarcyk and Mathias Färm. The album got brilliant reviews in media and among the true fans. The song "Carnage" from the album is played in the Swedish success movie "Jalla! Jalla!". The album also ended up on fourteenth place in Close Up Magazine's list of best albums of 2001.
Later that spring Nine went out on tour with The Haunted and Nasum. The tour was called "Close us made us do it" and was sponsored by Close Up magazine which is Swedens most powerful independent magazine. The tour visited 14 cities in 14 days.
"Killing angels" (Burning Heart) is the name of Nine's new fullenght and will take you through metal, raw rock and posthardcore. It was recorded in Dug Out Studios in Uppsala, produced by Daniel Bergstrand (In flames, Meshuggah, Strapping Young Lad). Petrov (Entombed) guestvocalist on "Them". Album artwork by Jacob Bannon (Converge).
Benjamin Vallé – Guitars and Backing Vocals
Johan Lindqvist – Vocals
Robert Karlsson – Bass
Tor Castensson – Drums
Spotify