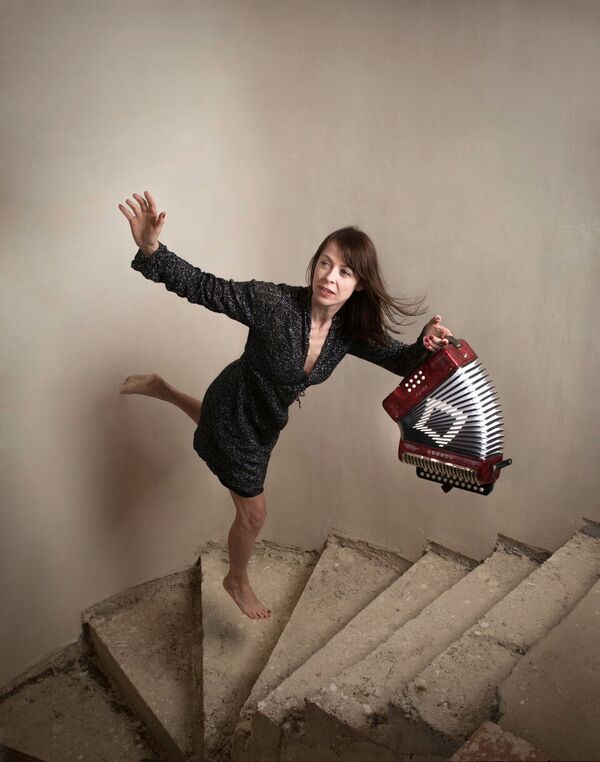 Wendy McNeill's new album 'Hunger Made You Brave' begins where her concept album
'For the Wolf, a Good Meal' ended. The last adventure took place mostly under the sea as we dug into the depths of desire and the hazards of a granted wish. This time we venture to the heavens. Through various twists and myths we explore the nature of evil, how certain truths are echoed through the ages, how a soul's story is told through numerous faces, and how help can come from the strangest places.
When McNeill originally emerged from the prairies of Canada, her accordion tinged songs
featuring wild stories and layers of haunting looped vocals were described as Folk Noir.
On 'Hunger Made You Brave' she seems to have crossed the line into a new genre-Space Folk.
Unmistakably Wendy- with her dark twists and turns- this new recording has something more. When she goes back in time or up to the stars on a sparkling synth line and a howl- you follow. When she whispers that 'all the rules have changed'- you believe her.