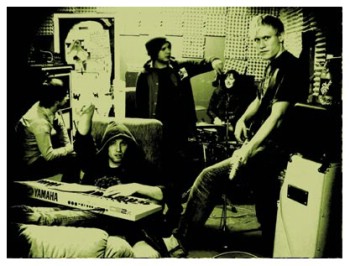 Med förädlandet kommer Rock Dream. Med denna ep vill bandet återta rocken från de klor den nu vilar i – MTV.
– MTV är en barnprogrammerarkanal, säger bandets gitarrist och sångare Ted Fransson. Vi vill återta rocken för tv kan inte skapa drömmar.
Skivans tre första spår bygger upp mot just denna attack; i varje låt finns fragment från en symfoni som exploderar i titelspåret Rock Dream:
"She came to you
She said you are on your way to the stars
I think I saw you might be a star
You might be a star
Fuck rock stars"
En annan viktig utgångspunkt för ep:n är skivans målningar:
– Det är tavlor gjorda på sjuttiotalet av Inger Melin. Tavlorna målades när hon var i samma ålder som vi är nu.
En video till sista sången på ep:n, Dead time rest har gjorts.
– Världen måste sluta döda kvinnan så som den dödar tid.
Mikey Lennartsson
Richard Blank
Ted Fransson
Gustav Börjesson
Spotify
Videos
ARVE Error: Mode: lazyload not available (ARVE Pro not active?), switching to normal mode