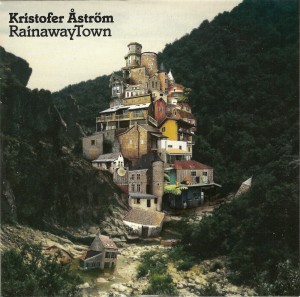 Spotify
Tracklist
"Conjure Me" – 3:55
"The Dark" – 2:55
"All In" – 4:52
"Just a Little Insane" – 3:30
"A Little Out of Tune" – 3:26
"Fallen" – 5:00
"It's the Way" – 4:06
"Heavy on the Drinks" – 5:57
"Blacked Out" – 4:51
"Not Cool Again" – 4:43
Liner Notes
Musicians – Kristofer Åström: Vocals, acoustic guitar, electric guitar, organ, percussion. Nikke Ström: Bass. Johan Lindström: Piano, Wurlitzer, organs, electric guitar, acoustic guitar, percussion, backing vocals. Johan Håkansson: Drums, percussion. Per Westling: Electric guitar.
Additional musicians – Johanna Färjhage: Backing vocals on Blacked Out. Maria Taylor: Backing vocals on All In. Kent Norberg: Backing vocals on It's The Way. Mattias Hellberg: Backing vocals on Just a Little Insane & A Little Out of Time. Johan Forsman: Tambourine on Conjure Me & The Dark. Andreas Dahlbäck: Tambourine on Just A Little Insane.
All music & lyrics by Kristofer Åström
Recorded at Music A Matic in Gothenburg by Johan Forsman, Hammarby Studios in Stockholm by Johan Lindström, with help from Simon Yttergren and ARC studios in Omaha NE by Ian Aeillo.
Mixed at Hammarby Studios by Johan Lindström
Mastered at Masters of Audio by Henrik Jonsson
Produced by Boulderdash