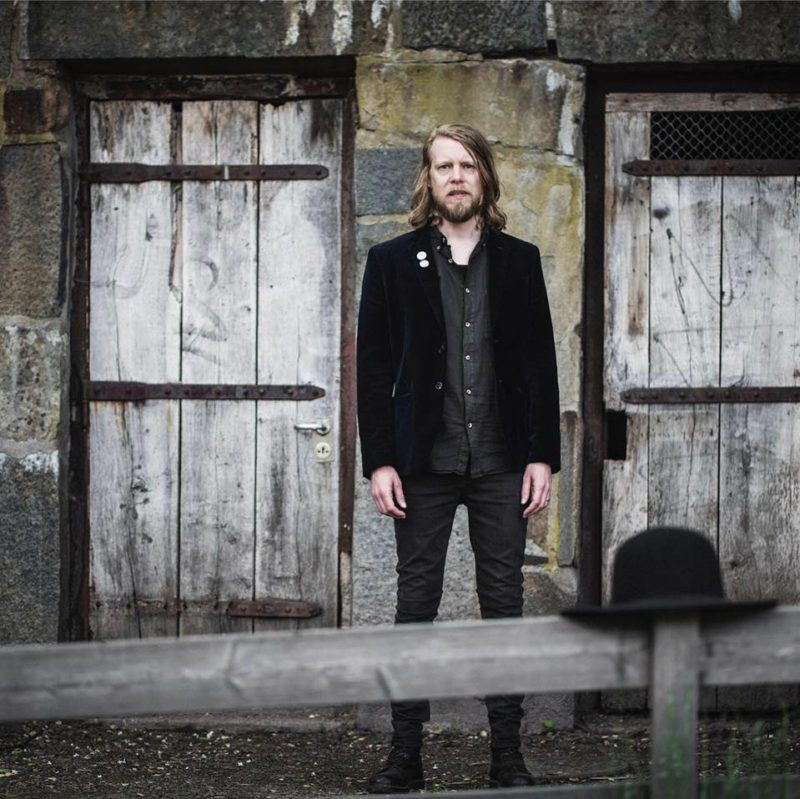 Listening to Sinkadus, the latest release by Kristofer Åström, one could be tempted to call this the return of this great Swedish songwriter. Kristofer being one of the most productive songwriters in Sweden this holds no truth. You only have to look through his discography to see that not a year goes by without a new album or an EP. Still this new album sounds and feels different.
This is not a quiet solo-piece like Loupita (2004) or the Black Valley EP (2005) and nothing like his great albums with Hidden Truck. THIS IS A BAND ALBUM. Every song is still as beautiful as only Kritofer makes them but the songs are performed by a strong unit. Probably the best band Kristofer has ever had.
The crew consists of:
Kristofer – vocals and guitar
Nikke Ström – bass
Per "Flamman" Westling – Guitar
Johan Håkansson – Drums
Johan Lindström – Piano, Pedalsteel and more.
Rainaway Town is more rock and more pop. Songs are tight, warm and straight-forward. You'll hear a very confident and more focused Kristofer . The songs still ache and are filled with longing, loneliness and despair but the man singing is a man who's never giving up.
The album was recorded at Music-A-Matic in Gothenburg, Sweden. Produced by Kristofer and mixed by Johan Lindström.
Guest appearences include Matthias Helberg (Just A Little Insane) and the American singer/songwriter Maria Taylor (All In).
Spotify
Videos
ARVE Error: Mode: lazyload not available (ARVE Pro not active?), switching to normal mode
ARVE Error: Mode: lazyload not available (ARVE Pro not active?), switching to normal mode
ARVE Error: Mode: lazyload not available (ARVE Pro not active?), switching to normal mode
ARVE Error: Mode: lazyload not available (ARVE Pro not active?), switching to normal mode
ARVE Error: Mode: lazyload not available (ARVE Pro not active?), switching to normal mode