Startracks are to reissue some of Swedens finest Albums on vinyl, first out the iconic Moby Dick Album.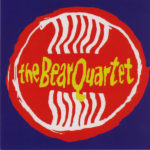 Moby Dick, the critically acclaimed sixth record by The Bear Quartet was originally released on A West Side Fabrication on the 24th of march, 1997. 
From their debut album, released in 1992, and throughout the whole discography of 15 albums and 15 EP:s, The Bear Quartet got known for their strong integrity, their timeless songwriting and their amazing lyrics. One of the stand out bands in Sweden.
20 years later Moby Dick finally see its first release on vinyl, Do not sleep on this.  
The Bear Quartet: Mattias Alkberg, Jari Haapalainen, Peter Nuottaniemi, Jejo Perkovic.