1. Beautiful Island, Ugly Natives
2. Silver Muscle Car
3. Big Blue Elephant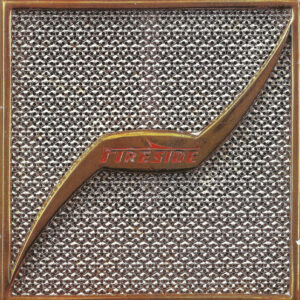 4. Street Love
5. A Week At The Most
6. Fox
7. Beautiful Tan
8. Headacher
9. What Cures The Polio
10. Love Is All We Got
11. Ambulance
This is the first 11 tracks of the 2CD, 30 track online Album now released on vinyl for the first time.
The idea with the 2CD was to offer the very most, 107 minutes long 20 page booklet. Liner notes by the band, lots of photos. The 2CD is now sold out, and to make the full Album on vinyl it would have taken 3LP's. So we focused on the Startracks B-sides and also left out the covers.
B-sides in the 90's was nothing to take lightly. As singles and EP still sold well and successfully extended the Album touring with a year or two. Often recorded inbetween tours when the band was tight and on fire. B-sides of the 90's really have that extra spark. Comes with innersleeve with most of the photos from the original CD and the original linernotes.
"Beautiful Island, Ugly Natives" was prev unreleased -98
"Silver Muscle Car" b-side on the Let Rasputin Do It" Single -97
"Big Blue Elephant", "Street Love", "A Week At The Most" 3 exclusive b-sides for the Sweatbead EP -97
"Fox" unreleased version. Recorded -95 mixed -98
"Beautiful Tan", "Headacher", "What Cures The Polio" exclusive b-sides from "Left Rustle" EP -95
"Love Is All We Got", "Ambulance" released as 7″ on Chapel Hill -95
Black 140g vinyl
Limited Edition, colored vinyl – Gold, 300, Startracks webshop exclusive