Now with the final artwork. 18 non Album tracks from his four EP's (There For, Black Valley, Dead End and Hold On Lioness). Yet another Amazing vinylrelease!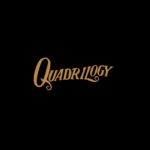 Hold On Lioness
Northern Lights
An Empty Glass
Defender
One Good Moment
Satan
You Are My Sunshine
If Ou Really Wanna Know
One More Drink
You Won't Last Long
Never Gonna Get To You
Ode To….
Still Miss
Is It Really Over?
So much for staying alive
Black Valley Theme
Finally Home
The Blackest Pond